YOUR PURCHASES HELP IMPROVE THE LIVES OF FAMILIES IN MEXICO'S YUCATAN AREA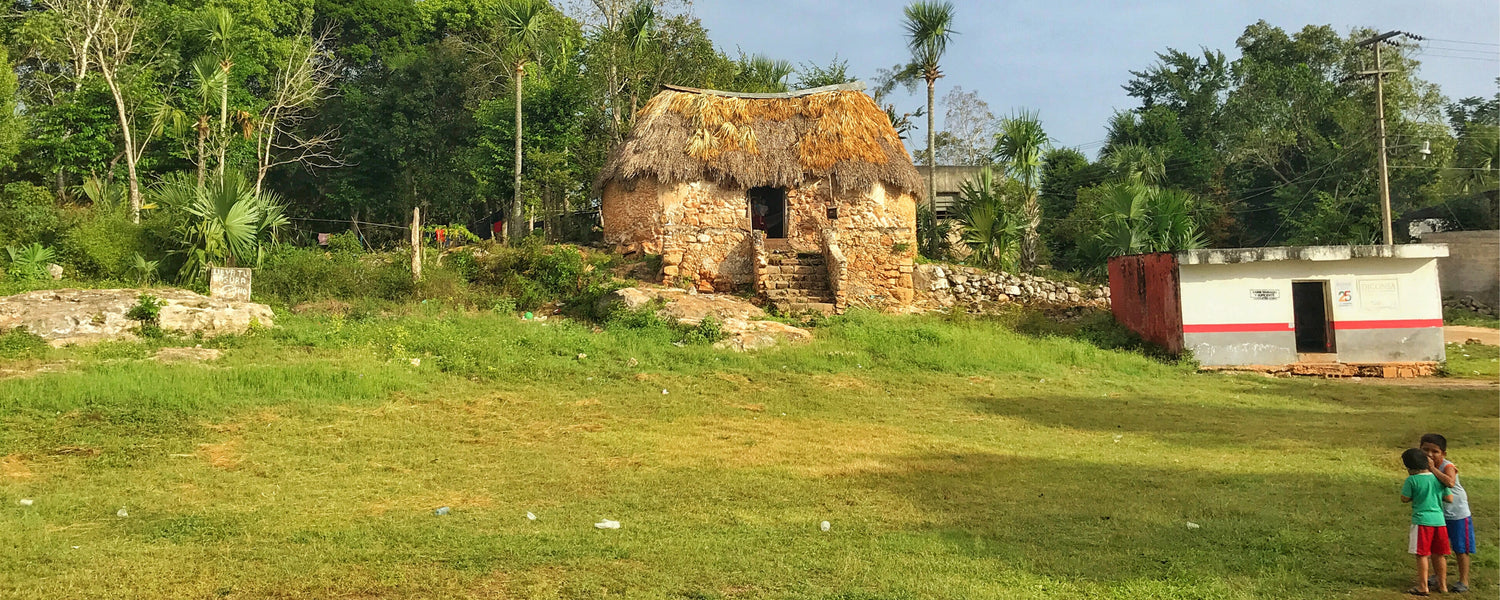 A Strong Partnership
Maca has partnered with with a non-profit called Fundacion Cielo to provide continued support to this region of Mexico. Fundacion Cielo is "working to end the cycle of intergenerational poverty in the Yucatan by improving the health, education and leadership skills of the Yucatan People, one community at a time." Maca aligns itself with this mission and is giving $5 on every product purchased to support their intitiatives.
The GIRL Effect Program
On August 19th of last year, 24 young ladies from rural mayan communities were awarded scholarships to attend college. This was made possible, through the efforts of the Cielo Foundation's The GIRL effect program which organises and sponsors these young woman. These young woman have been selectively chosen for their academic performance and their economic needs. Each scholarship has a $850.00 USD value per year.
This is a life-changing amount of money for these woman helping pay for their tuition, transportation needs, weekly coaching sessions and training via Impulso Universitario (a cielo foundation partner organisation). This program "gives these woman the opportunity to develop professionally, decrease the economic gap, and empower them to make choices that allow them to break the poverty cycle in their communities."
Medical Missions Initiative
With limited access to healthcare services, rural communities of Yucatan, Mexico struggle to meet basic medical needs. Cielo Foundation started a program called Medical Missions in collaboration with University Anahuac Mayab.
Over the course of a couple days, 40 doctors and students can provide basic health services in areas like Mental health, Nutrition, General Medicine and Dentistry. It's success was cemented in Teabo, Yucatan when 33 medical staff attended over 142 patients from babies to seniors over 65+. Cielo Foundation will continue to run these programs in Teabo and other nearby commmunities.
Sex Education Workshops
High levels of teen pregnancy is too common in many of the rural communities of Yucatan. The Cielo Foundation saw this as an opportunity and through sexual education, they aim to empower these ladies, promote continued school attendance and increase the rate of graduating students which is now at 14-16%.
Partnering with the non-profit, Marie Stopes, Cielo Foundation has provided sex-ed workshops directly to students as well as training for local community leaders. They have also held workshops for 30 midwives. Believe or not, 50% of maternal deaths in rural zones in Mexico are the result of obstetric emergencies (pregnancy complications).
Ongoing Sexual Education Workshops have continued with the help of another organisation that deserves a shoutout, Vifac. Vifac Yucatan is there for woman who find themselves in a vulnerable situation during an unexpected pregnancy and to help guide and offer alternative options.
Mentorship Program
Who are your mentors? Everyone has that person or persons that help to guide, advise, and inspire you along the way. Cielo Foundation's flagship initiative is their Mentorship Program, aiming to inspire teenagers in the importance of higher education.
The program runs for a full week starting with a round of "speed-dating," matching teenage students with nearby university students. The feedback has been overwhelmingly positive and by the end of the week, the teenage students are able to name the universities their interested in attending and what they need to do to make it happen.
Community Center Construciton
By now you've read through a number of the amazing initiatives lead by the Cielo Foundation, everything from Medical Missions to Sex Education workshops. Up to this point, the foundation has had to borrow space for these activities in auditoriums, classrooms, libraries, etc.
Cielo Foundation has a vision to build a Community Center in the Municipality of Teabo. The community approval has been received, the design is done, and what's left is of course the MONEY. They have raised $12,000 USD and need $38,000 more. This would give Fundacion Cielo their own facilities and a permanent presence to continue and grow all their impactful programs.